I found my birth story from five years ago...
Well I had my c-section scheduled for 7:30am on Wed. September 20, 2006. I got a call a week earlier saying it got pushed back until 11am. We get to the hospital 2 hours early as requested just to find out we were getting pushed back even later. They came to get me to prep me for surgery at 2 something and Myra made her debut at 3:03pm weighing in at 8 lbs 10 oz and 20 inches long. She has dark hair with dark blue eyes at this time.

All in all everything went pretty much by the book. I was up walking around 12 hours after the surgery and out of the hospital after 48 hours. I couldn't of asked for a better delivery.

Myra is a pretty easy baby so far. She has the chubbiest little cheeks, I love them! Its funny how just 8 pounds can change your life forever!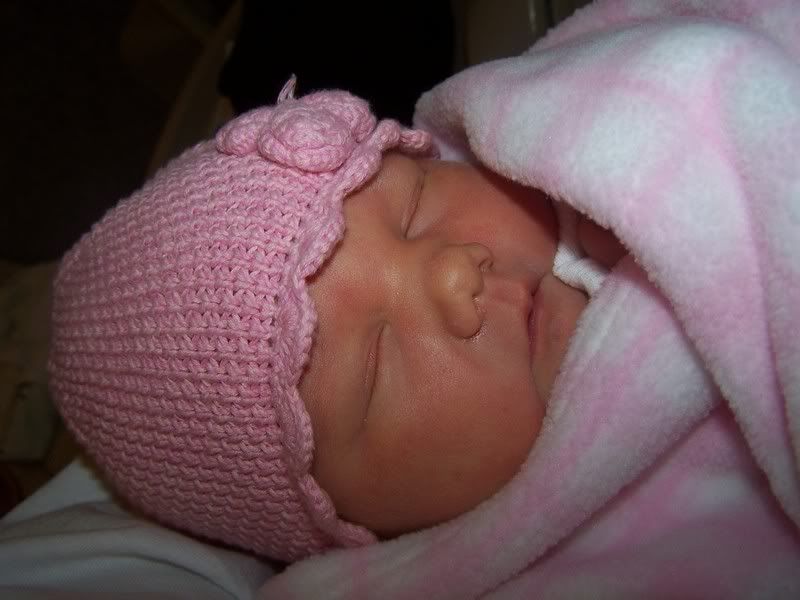 Happy Birthday Baby Girl, we love you bunches
xoxo