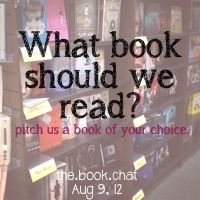 As always, my
book chat
prompt is brought to you by Jessica @ SweetGreenTangerine.
Every Thursday.
Check it out.
What book should we read?
Good question - when in doubt, pick up a travel book.
Go Somewhere.
Always.
If you are visiting an establishment & you have the chance to have the owners sign your book, I suggest you do so!
Its all about the memories.
Look at all those glorious tabs. So many places marked, so few actually visited.
Next on the list: Albuquerque's Balloon Fiesta in New Mexico. Then Carlsbad Caverns National Park, also in New Mexico.
We may technically live in Texas right now, but we rarely ever explore Texas. New Mexico is right down I-10 and we much prefer to head that direction. Everywhere I want to explore in Texas is minimum of 500 miles away. I'm tempted to hop on a plane for a two hour flight to Austin... All in due time I suppose.